Great, Exceptional Tours Online!
For Individuals And Groups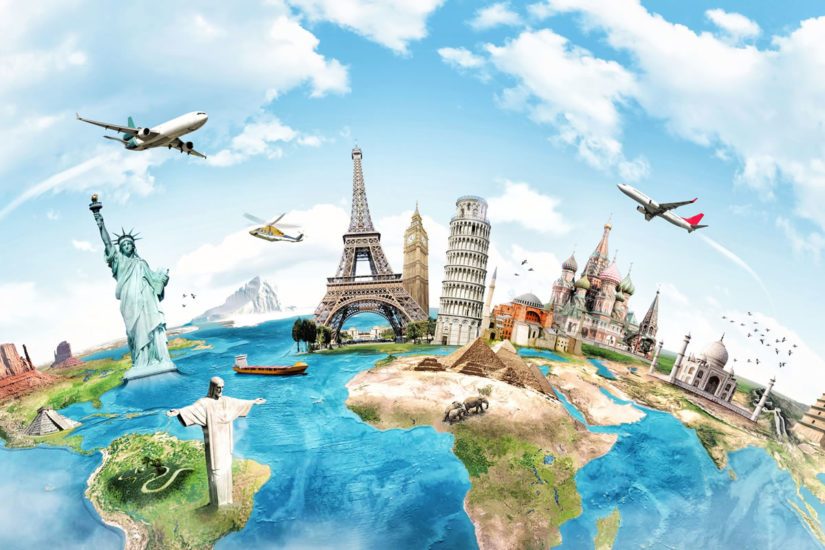 The Entire Travel Program We Offer Our Clients
Cheap Air
Headquartered in Calabasas, CA, CheapAir's team of 125 travel enthusiasts use cutting edge technology, a boatload of airfare data, and superior customer service to make it easier to buy affordable airline tickets.
Make Your Selection From Our Online Program Guide
Celebrating 10 years of providing fun! International offices in USA and Austria offer 24 hour support. All of our online offers are discounted and use our proven local operators.
Unbeatable Vacation Specials
Our 2020 Oberammergau Passion Play Tour
Mountains and monuments dot your route from London to Rome. Admire Munich's musical Glockenspiel in Marienplatz, take an exhilarating journey through an Alpine highway and marvel at St. Mark's Square in Venice, with stops in Rome, Lucerne and Paris. We have secured premium tickets for you to attend the once in a decade performance of the Passion Play in the picturesque Bavarian town of Oberammergau.
And Introducing 'Floriade' 2022
Holland owes much of its world fame to such Dutch icons as tulips, wooden shoes, cheese, windmills and the Amsterdam canals. Highlight of this tour will be the visit of Floriade 2022 and all separate options will give you the best of Holland. It gives you the opportunity to see the real Holland and smell the flowers on your way. All tours can be adjusted to the size of your group and your interests; so kindly inform us with your wishes and we will send you the possibilities accordingly.
Selected Sample Vacations
New England Traditions
Known for its historic sites and stunning fall foliage, New England in fall delights all of the senses. On this fall foliage tour, experience the spectacular beauty and historic places.

Your tour starts and ends in New York City and overnights along the way in Plymouth, Boston, Ogunquit, North Conway, Burlington, Lake Placid, and Saratoga Springs.


Dixieland & Rhythms
The beautiful South comes alive on this wonderful vacation featuring locations that have played a role in the evolution of American music.

This southern U.S. tour starts with two nights in Chicago, ends with three nights in New Orleans, includes two nights in Nashville and Memphis, and an overnight in St. Louis. Enjoy a sightseeing tour or an orientation tour in each of the cities.

Wonders Of Europe
From London to Paris via Belgium, Germany, Switzerland, and Italy, discover the many wonders on this memorable European tour.

History buffs will delight in seeing many of Europe's historic sights. In Rome, visit the Roman Forum, dating back to the 7th century BC, and the iconic Colosseum, completed in the 1st century AD. In Lucerne, see the Chapel Bridge, built in 1333 as part of the city's fortifications and now the oldest-preserved wooden bridge in Europe.

In Trier, Germany's oldest city, a walking tour highlights the Roman remains, pleasant market squares, and Germany's oldest Christian church. Situated on the border of France and Germany, Strasbourg is a city that has retained its historic charm and is Europe at its most quintessential.

On your walking tour here, see the gothic cathedral with its spires, stained-glass windows, and fascinating astronomical clock, and wander around the magical La Petite France district, home to half-timbered houses, quaint shops, and a waterfront promenade.

Fascinating Isreal
Israel has been a pilgrimage center for people throughout the ages and is a treasure trove of historical and biblical sights.

On this Israel tour, start in Tel Aviv and end in Jerusalem with overnights also in Haifa and Kibbutz Lavi. Along the way, you'll visit its most famous and interesting sights, including many of its UNESCO World Heritage Sites: Baha'i Shrine, the world center of Baha'i faith; Acre, a historic walled port-city where you'll tour the excavated part of the immense underground Crusader City, dating from 1104-1291; and Masada, a rugged cliff-top fortress where Jewish zealots chose death rather than slavery to the Romans.

Splendors of Italy
You've dreamed about Italy—its magnificent architecture, majestic cathedrals, ancient ruins, world-class art, sumptuous cuisine and wine, and relaxing cafés—and now it is your time to experience it. On this affordable Italy tour, explore its most famous cities and discover its unique sights as you overnight in Rome, Siena, Montecatini, and the Venice area.

Learn More
Get Information On All Great Tours!
Fill out the simple form and we will keep you up-to-date with news, great bargains and discounts, and exciting developments in the word of Great, Exceptional Tours.
Please call us at (952) 955-6346 or click here!